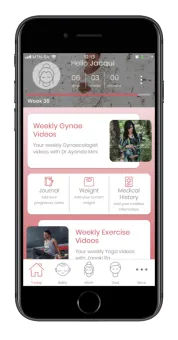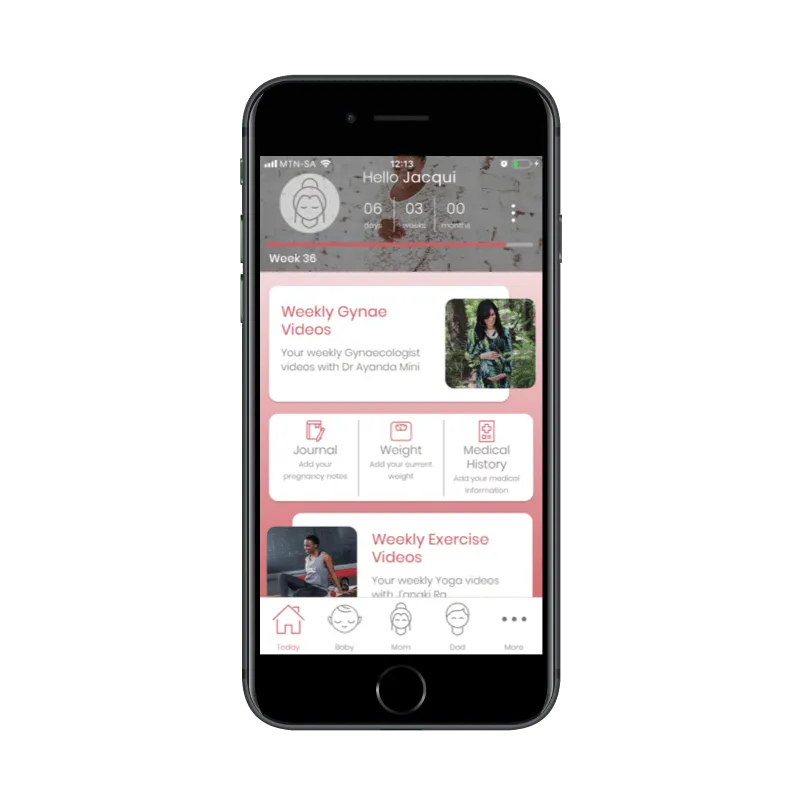 Log in details for each user.
Due date calculator if you don't know how far pregnant you are.
Count down of your pregnancy journey in months, weeks and days.
Weekly reminders for you to think about.
Weekly video's done by Dr Ayanda Mini, our resident Obstetrician Gynaecologist.
We have created a clinic or hospital card for you to document your tests, we explain what each test means and at what stage of pregnancy you need that specific test.
You can monitor and document your weight gain weekly with our BMI calculator.
Weekly exercise video's done by a specialist prenatal yoga expert, Jánaki Ra.
We give you weekly examples of sonar photos, 3D photos and 4D video's.
Every week we give you 7 daily articles, they are short daily articles that covers all things pregnancy.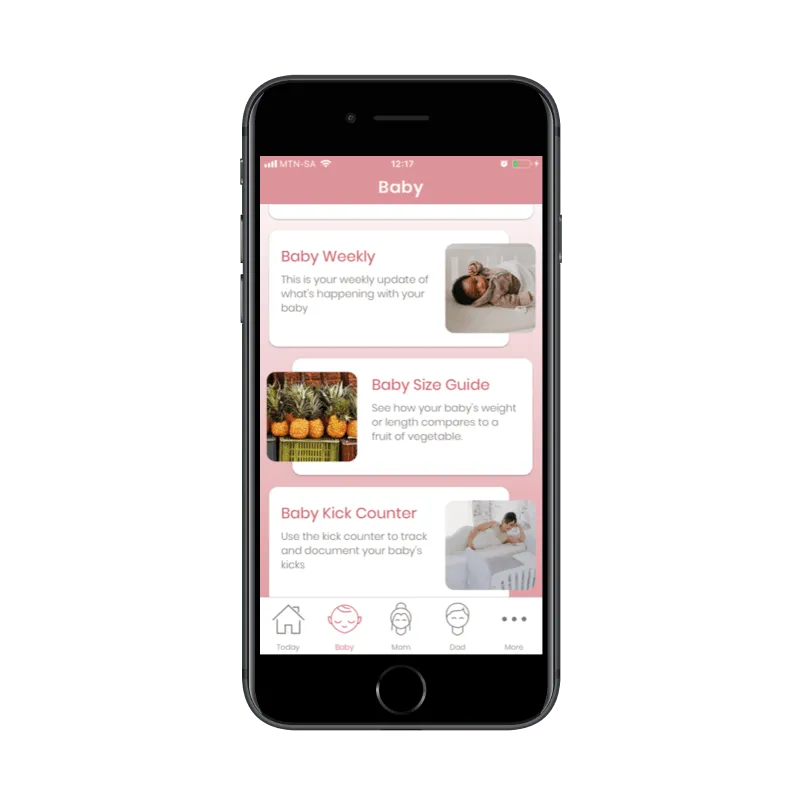 Short weekly reminders on your growing baby.
More in-depth weekly information on what's happening with the embryo/fetus.
Baby size guide, this is where we compare your growing baby each week with the size or weight of a fruit or vegetable.
We have a baby kick counter, this is used to count and document your baby's kicks. Using the kick counter you can monitor and connect with our baby and pick up when the kicks slow down.
Birthing Kit Foundation Donate button.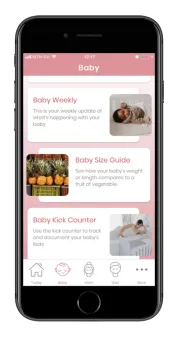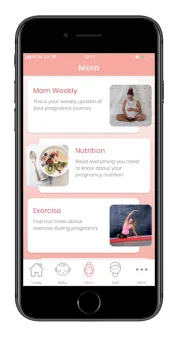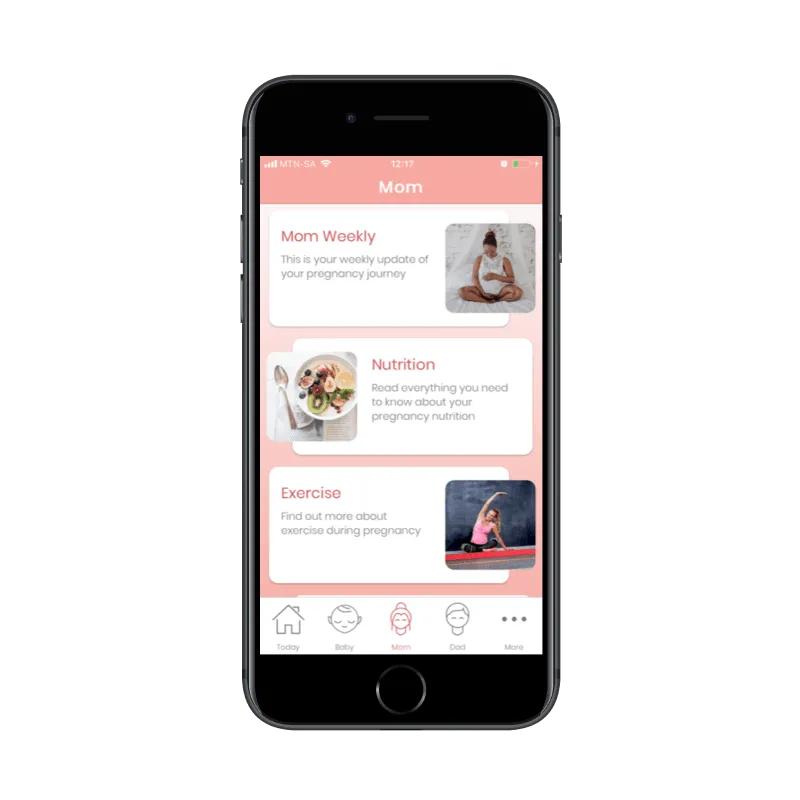 Weekly information on what your body is through.
A big nutrition section written by our clinical nutritionist, Lindie Mosehuus.
Exercise information written by our sports doctor, Dr Etti Barskey.?
We give you all the different labour information.
Safe Medication list.
Birth plan guidelines.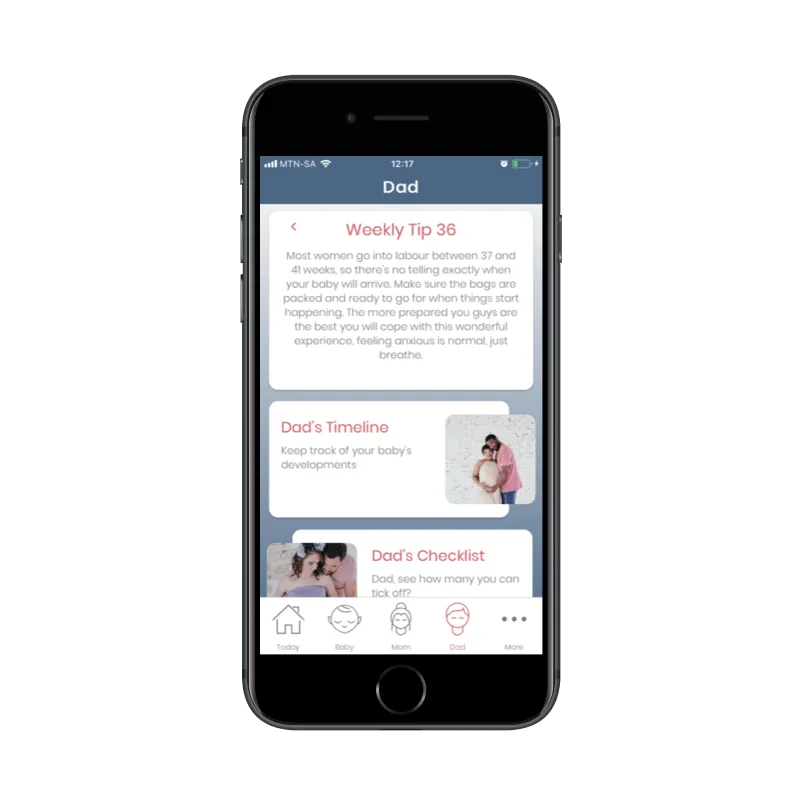 Weekly reminders for dads.
A timeline for dad on baby's growth.
A dad's checklist.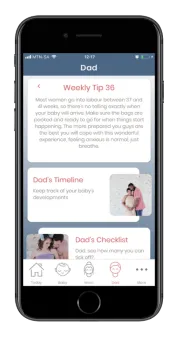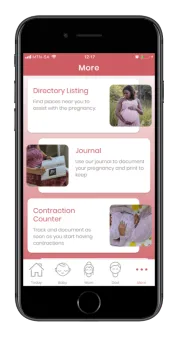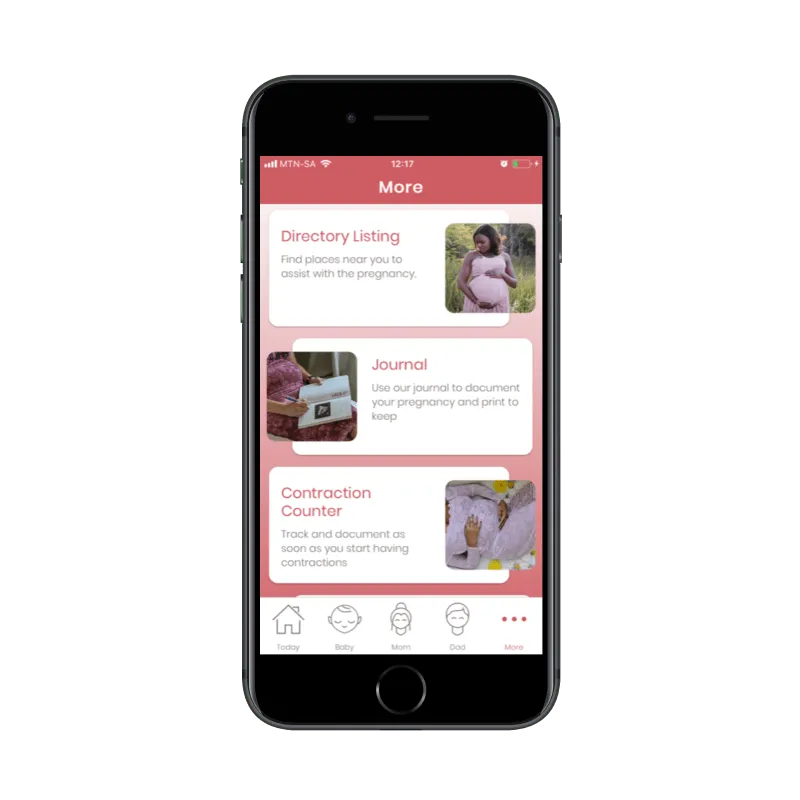 A journal for you to document your pregnancy journey and print afterwards.
Directory list, listing all the service providers and businesses in your area.
Hospital bag checklist, for mom, baby and dad.
Contractions counter for when you go into labour.
Community groups, here you can chat and connect with other pregnant women. Share you experiences and give each other advice.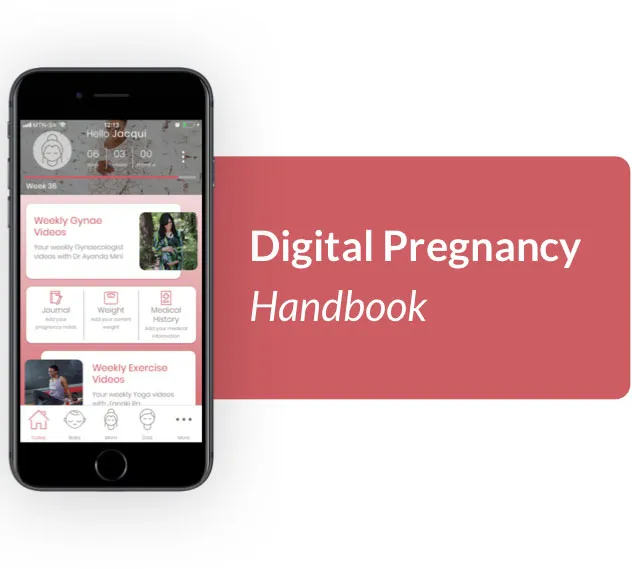 Document every step of your beautiful pregnancy journey in your own personal journal.
Journal is available on our app, print out and keep your special
MEMORIES FOREVER